Help get your child into their first-choice school
Biometric Edge's mock exams uncover hidden errors, raise scores, and help students get into great high schools and colleges. We have online practice tests for the SAT, PSAT, ACT, ISEE, SSAT and SHSAT.
Only Biometric Edge uncovers the

four

most common score-killing mistakes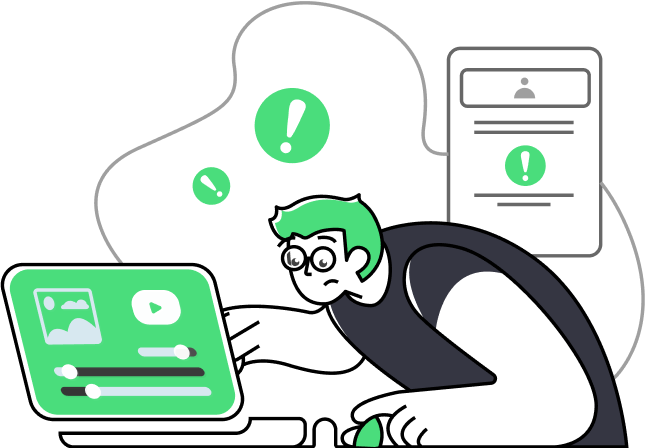 Letting Anxiety Distract Them
Learn how to address these issues in our free guide
We can tell if students are spending too much time on tricky questions. We can also tell if students are skipping questions they believe they can't do.
We tend to blink less when deeply focused on a task. By measuring blink rate, we can get clues as to whether students are focused (or not) on their tests.
We can see if any specific type of problem is giving your child anxiety and how they react to that anxiety.
Does your child go back to reread the passage when answering reading comprehension questions? Are they checking their work at the end of a section? We can tell.
We cross-reference all of these metrics. You no longer have to guess whether a student is checking their work. You don't have to guess why they struggle with timing. We can answer all of these questions.
We've been helping students get into their dream schools in one of the most competitive test-taking markets in the world for over 20 years. We have the experience and expertise to help your child succeed.
Give your child the advantage of data-driven test prep
Your Biometric Edge mock exam report includes:
I gave my students a Biometric Edge exam, and I was blown away by what it showed me. My students were NOT checking their work. I confronted them with the proof and they admitted it.
On their next test, they all checked their work. I would have never known this without this tool. I recommend Biometric Edge with complete confidence.
Chris Kent, test-prep tutor, Brooklyn
Biometric Edge showed me what I was doing wrong. I had no idea. It helped immensely!

G.R., SAT student, Manhattan
WOWOWWOWOWOWOWOOWOWOW. Blown away.I'm so happy. THANK YOU.
L.V., parent of ISEE student, Manhattan